Why invest in Venture Capital

Innovation DNA
Kinea Venture Capital fully immerses itself in the innovation ecosystem, aiming to amplify promising companies and collaborate on developing disruptive solutions for a range of segments.

Professional Management
The Investor Committee is composed of Márcio Verri, CEO of Kinea Investimentos, Cristiano Lauretti, CEO of Kinea Private Equity, and Phillipe Schlumpf, head of Kinea Ventures, along with senior executives from Itaú Unibanco, André Sapoznik, and Fernando Chagas.

Strategic Approach
Kinea Venture Capital is a fund dedicated exclusively to executing minority investments in startups in Latin America. In doing so, we empower entrepreneurs and their startups that are transforming their markets through connections and collaboration within the innovation ecosystem.

Union of Kinea and Itaú Unibanco
Kinea Venture Capital brings together the best of both worlds: the expertise of Kinea Investimentos with the solidity and strength of Itaú Unibanco.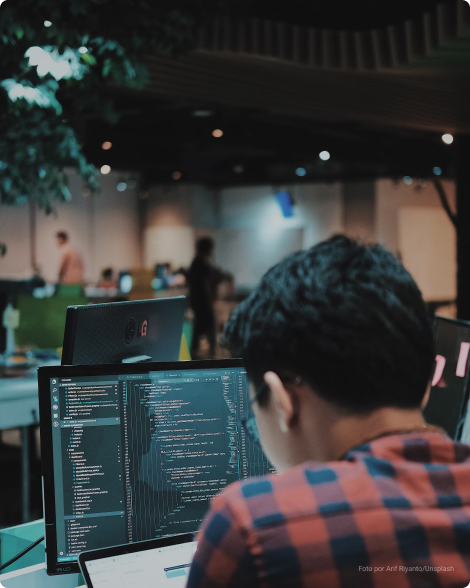 What is Kinea Venture Capital?
It is the Venture Capital Fund of Kinea Investimentos, with a mission to empower startups and entrepreneurs who directly contribute to the innovation ecosystem. The Fund invests in startups from the Series A stage in three fronts: Fintechs, Technologies targeting specific sectors, and Technology Enablers.
Frequently Asked Questions
What is the Fund's objective?
Kinea Venture Capital, a collaboration between Kinea Investimentos and Itaú Unibanco, aims to amplify and empower the innovation ecosystem by investing in disruptive startups that excel in their respective markets.
In which sectors does the Fund invest?
Kinea Venture Capital invests in three fronts:

– Fintechs, encompassing financial services, payment methods, wealth management, capital markets, BFM, PFM, insurance, among others, envisioning significant changes in the financial system and the opening of new markets.

– Technologies targeting specific sectors: agtech, edtechs, healthtechs, HRtechs, lawtechs, among others, which can contribute in some way to the financial sector.

– Technology Enablers: such as big data & analytics, artificial intelligence, productivity, automation, capable of leveraging revenue and reducing costs.
Subscribe to our newsletter
Cadastre-se na Newsletter